Reading Time:
5
minutes
Marketing never goes out of style. Why? Because it works. This is one of the most important things you can do for the business. Done right and timely, marketing can build brand awareness, engage customers, increase sales and grow the business. Although if you are not a natural marketing specialist or salesperson, it can be hard to master all marketing aspects. 
We prepared the list of marketing tips to inspire you and help to get the ball rolling.  
Google Listing Service
Ask yourself what would you do if you need to find some business. Maybe you would ask your friends, buy newspapers and magazines, turn on the radio with the hope to find the relative piece of information. But I am more than sure your first reaction would be to google it. And the chances to find what you need are very high. 
Why is your business different? When people need to search for something, they use the Internet, and mostly Google. That's why you need to make sure your business is listed there. 
Here are some ideas to make your listing more effective: 
Fill in your business basic information (business name, address, phone number, link to website)

Add additional details (working hours, directions, anything that might be important)

Upload photos to give people a better understanding of the business

Include videos if you have any
Then customers will be able to write reviews that will have a great impact on your business. Your star rating can persuade consumers to choose you over a thousand of your competitors. 
SEO for your Website
First of all let's figure out what is SEO, or Search Engine Optimization. It is setting up your website so that search engines understand the content of the pages and can link to you when someone searches for the information you provide or the product you sell. 
If you don't want to hire professionals (and spend more money),  try this:
Make sure your business name, location and phone number (or email, skype) are present on all pages. A sticky footer is the best option for this.

In the page title use phrases mostly used by people while searching. If you have no idea what phrases are the most popular, you can use Ahrefs which will provide you with accurate stats.

Try to use different titles on each page of the website.
Share your Knowledge 
(Meaning start a blog)
What is the best way to capture more targeted customers and keep them coming back? Our answer is to provide them with a value beyond your selling products. 
The best way to do it is to start a blog and share the knowledge you possess. Moreover, you can both share news and information about your company and write different topic related articles. These can be topics that have nothing to do with your business but are interesting for your customers.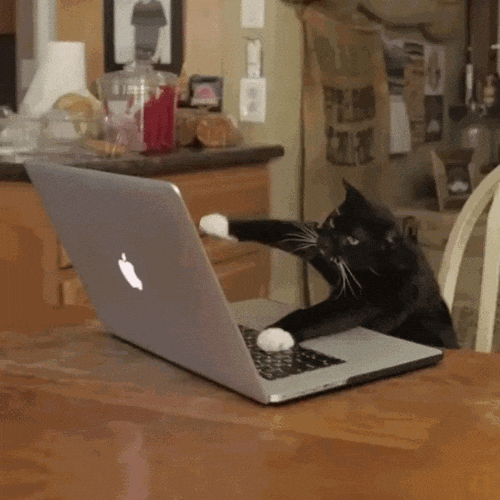 And here is the icing on the cake: it will significantly boost your SEO results.  Recurrent publishing of new posts means that the website will be updated more frequently. What does it mean for you? Fresh content will increase your chances of getting higher search ranking. 
Get a plan. 
Examine your audience. Find out who are these people and how you can bring value for them.

Plan topics. Based on the researched information, decide which topics you should enlighten and schedule them.
Start writing. Just do it. And also take care of the content management system (CMS). It is a software application or set of related programs that will help you to create and manage digital content. For example, when creating a blog for our agency, we chose to host the blog on our own website using WordPress.
Promote new articles. Reach out to your audience via social media and share your content with them. Also, you can adjust a mail-out and deliver new content directly into their hands.
Use Social Media
Social Media isn't just a place to entertain you. It's also a powerful marketing tool. And if you want to use it, establish an active presence of your business on multiple social media platforms.   
Are you on Facebook? It's cool. But what about Instagram, LinkedIn, Twitter, and even YouTube? Prepare to spend time to share content and engage with followers on a daily basis. And also take care of the visual content. This is the cornerstone of any good social media marketing campaign.
Bonus: Youtube can be a very powerful tool. Did you know that 64% of customers are more likely to buy from a brand after watching a video?
Visual content is extremely growing in popularity. The reason can lie in the ability of our brain to process images 60 times faster than words. If you have no idea what the video should be about, start with introducing your company to the world. It doesn't have to be long and in no case boring. Instead, it should be engaging and informative. 
If you don't believe us, maybe you will believe Hubspot. They conducted a survey as a result of which 87% of consumers say they'd like to see more videos from brands. Moreover, they proved that video on landing pages is capable of increasing conversion rates by over 80%, and the mere mention of the word "video" in your email subject line increases open rates by 19%. 90% of customers also say videos help them make buying decisions.
So next time, while choosing a marketing strategy, do not rule out the idea of creating video content. It can bring you more value than you expect.
Run Online Contests
This is a great way to get people excited about your startup. Go online, leverage your social media platforms and you will not spend too much. But the results will be astonishing. You don't have to go far with prizes. It can be a t-shirt, a cup, a backpack, or just a pan.  
The idea behind this is to grow your community of followers. 
You might ask your followers to write ideas to improve your business. The winner will be the one with the bigger number of likes. They will have to share their ideas on their social profiles and increase your exposure. Moreover, it will give you insights on what to change. Double win. 
Free Consultations
Offer free consultations and people will follow. You should give no-obligation consultations to people who could leverage from them and eventually use your service. Don't try to sell your business. This is a time to take care of people and give some practical suggestions and ideas. 
Well, just as a bonus, show them your expertise.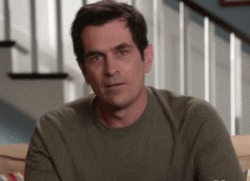 Today marketing isn't just fancy words and catchy slogans. It's more about working with people and for them. The first thing to think about is what kind of value you will deliver to them, how your product will be used, how to approach and help customers. Your job as a marketer is to identify where are these people, who they are, how they find your product, what do they expect to get and then to start thinking like them.