Reading Time:
5
minutes
The word "marketplace" has become familiar to everybody. It relieves from the necessity to roam around shops in search of the required product or service. It takes only a few minutes to find what we need, close to our location, and at an affordable price. Moreover, we can get it delivered to our homes. 
What is an Online Marketplace?
An online marketplace is a website or app where multiple merchants can sell products or services to customers. Every marketplace can have a different purpose, location, and pricing. They can also differ by size, provided goods, and technology they use.
There are also online stores coexisting and it's very easy to mix them up with marketplaces. Unlike marketplaces, online stores only provide own services and products. They are responsible for the prices, goods, payment, and delivery.
Types of Marketplaces
It's important to know and distinguish all types of online marketplaces to be able to find a gap in the market. When you are going to establish a new project, you should think about every single detail. 
According to the participants, there are 4 main types of online marketplaces available.
B2B

(business-to-business) — a business buys from a business.

C2C

(customer-to-customer) — only private individuals offer and make orders, not entrepreneurs.

B2C (business-to-customer) — the business sells to its clients.
P2P (peer-to-peer) – buyers and sellers exchange products and services.
For instance:

Alibaba.com

is an example of a B2B type of Marketplaces

BlaBlaCar, OLX, Etsy are among C2C marketplaces
Amazon, Booking.com, Airbnb, Uber, and AliExpress —  B2C
eBay, Craigslist, Love Home Swap – peer-to-peer marketplaces
In addition, online marketplaces can be distinguished by the type of platform: 
horizontal –

launches the exchange among

multiple

categories like services, jobs, buying and selling, renting, etc

.

vertical –

focus on only one problem or thing.
There is a benefit of using vertical marketplace platforms. The platform is built around one problem that users have and can work for them extremely well. 
How to determine the demand for Marketplace Startup?
1. Figure out your customers' problems
Before starting the project and pushing it to the market, make sure that people really need it. Even though it sounds obvious, a lot of startups ignore this and, as a result, face a failure. According to Harvard Business School,  the failure rate of startups is as high as 90% to 95%.
It's extremely important to establish clarity around your idea. It begins with determining your requirements.
You can start by asking close people with a constructive opinion about general expectations from a marketplace app. Collect different thoughts and suggestions on your app functionality, design, features, elements, and user types. Based on this information, build a wireframe that will meet your clients' needs.
2. Define your niche
Competition has become fierce in every business sphere. It's important to distinguish yourself from others. Form a proposition that will make your marketplace special. You can find out your own niche even when it seems impossible because of a number of existing apps. At the beginning of online marketplace development, approach your targeted audience and receive their feedback. Keep in mind, that this is not about increasing the number of features or decreasing the price. The aim should be in defining customers' problems and giving them a tangible decision.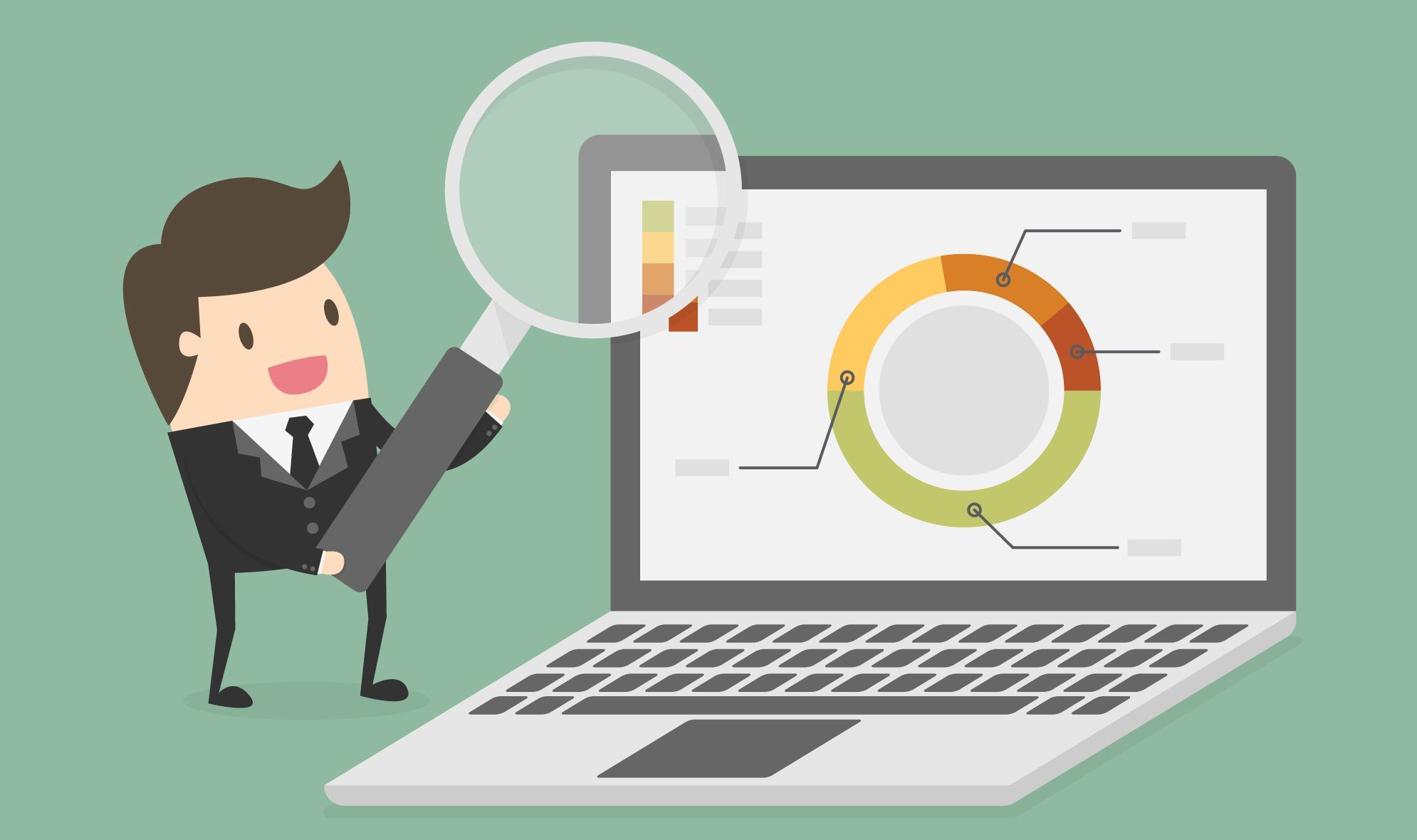 3. Take a look at your competitors
Analyzing competitors can help you to realize how to outperform them. Try using SimilarWeb to track competitors traffic statistics & analytics. With its help, you can find competitors websites, see the country of their target audience and define the demand.
4. Customer segmentation
Divide customers into different groups based on common characteristics. It will let you market to each group more effectively and conveniently.
Type of your online marketplace influences the range of factors to segment customers.
The best way to approach the audience in b2b marketing is to divide them based on:
Location

Industry

Number of employees

Products previously purchased from the company
In b2c the approach is more custom, that's why it makes sense to segment customers according to:
Gender

Age

Location

Marital status
To create segments a company should gather all specific information about customers. Then spend some time analyzing it to appoint similar patterns. Some data can be taken from the information received during the purchase. For example, location, job title, chosen products. But when you need to get more private data such as age or marital status, another approach should be used.
Methods to gather information:
Skype/phone interview

Face-to-face meeting

Focus group

Survey

Research based on published information about market categories
All businesses can practice customer segmentation regardless of their focus or size. 
Find a reliable development partner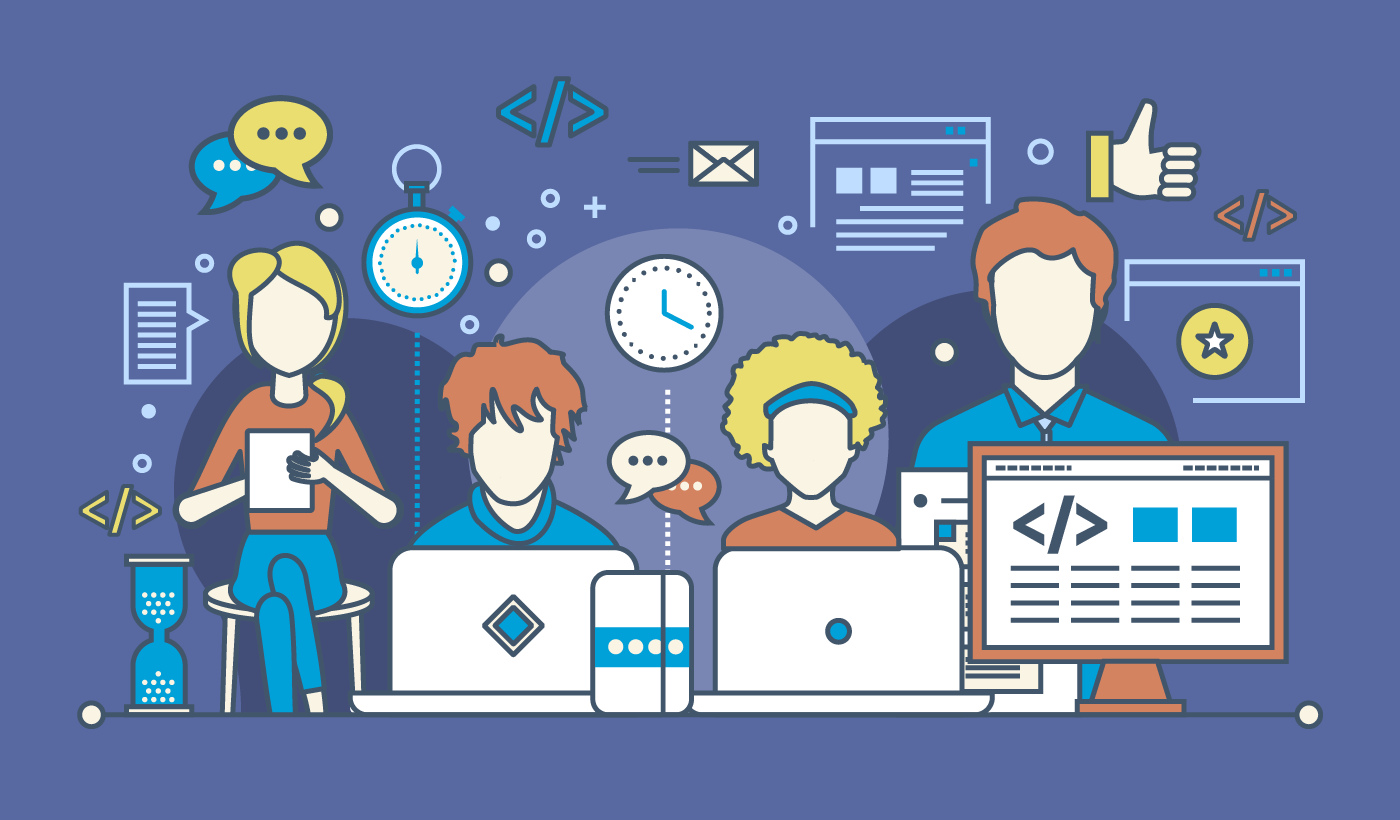 We all know the phrase: "If you want something done right, do it yourself". Unfortunately, this approach doesn't work in every situation. Being on your own while trying to establish your startup, can be too overwhelming. Find a reliable partner with extensive expertise in the market. They will help you to create a lucrative marketplace app.
There are a lot of online platforms where you can find a development partner. While choosing one, pay attention to their expertise in the specific business domain. For example, our development team launched BeautyAdvisor (beauty industry), and Raisal (FinTech). Now we have specific knowledge to eliminate possible bottlenecks in these industries.
Can't hurt asking for references and access to the source code. It will show you the company reliability and prove expertise.
Build MVP
MVP helps to test a product on the market with implemented basic functionality. Don't spend money and time on crystallizing the product without receiving customers feedback. Make sure your product is on high demand and only then polish and advance it. Find the most relevant features for customers and forget about advanced one for a while. Scale your product only when you are sure that it reaches a market/product fit.
Read more: How to build MVP for Online Marketplace App
FEATURED CASE STUDY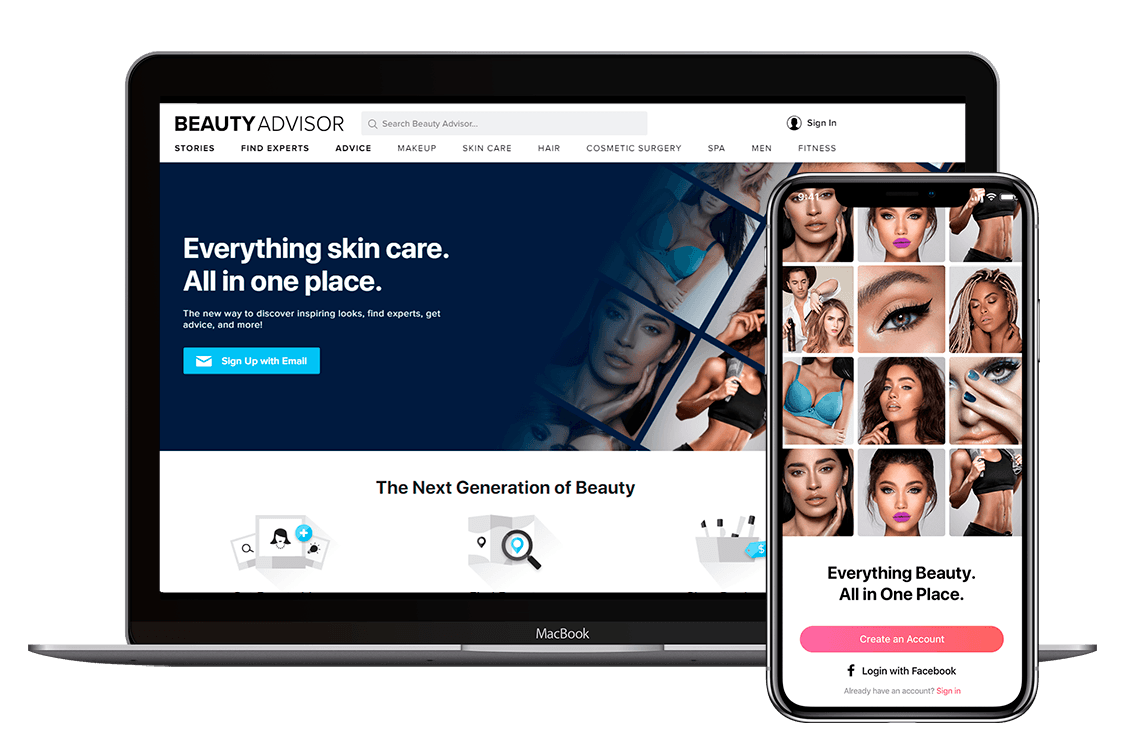 BeautyAdvisor is the latest marketplace platform we worked on. It was a challenging project that required solving the most complicated engineering tasks. We tackled every obstacle and released the fully-featured web site and React-Native app for IOS. And now, seeing the 5-star rating of the app in the App Store makes us happy for our client.