Reading Time:
7
minutes
The word "marketplace" has become familiar to everybody. The reason for it lies in the ability of the marketplace platform to make our life easier. It relieves from the necessity to roam around shops in search of the required product or service. It takes only a few minutes to find what we need, close to our location, and at an affordable price. Moreover, we can get it delivered to our homes. This option is especially valuable when buying large products like furniture or electronic devices.
What is the Marketplace?
A marketplace provides a platform for listing the services and a payment platform. It ensures different independent sellers with the ability to list their products or services. Every marketplace can have a different purpose, location, and pricing. They can also differ by size, provided goods, and technology they use.
There are also online stores coexisting and it's very easy to mix them up with marketplaces. Unlike marketplaces, online stores only provide own services and products. They are responsible for the prices, goods, payment, and delivery.
With the help of the marketplace, it's easy to exchange and trade multiple things. It's possible to use it for both physical objects and for various services.
Types of marketplaces
It's important to know and distinguish all types of marketplaces to be able to find a gap in the market. When you are going to establish a new project, you should think about every single detail. Your project has to fit into existing categories or go beyond them.
According to the type of participants, there are 3 main types of online marketplace available.
B2B

(business-to-business) — a business buys from a business.

C2C

(customer-to-customer) — only private individuals offer and make orders, not entrepreneurs.

B2C (business-to-customer) — the business sells to its clients.
For instance:

Alibaba.com

is an example of a B2B type of Marketplaces

BlaBlaCar, OLX, Etsy are among C2C marketplaces
Amazon, Booking.com, Airbnb, Uber, and AliExpress —  B2C
In addition, marketplaces can be distinguished by the type of platform: horizontal and vertical.
Horizontal platforms. This type launches the exchange among multiple categories like services, jobs, buying and selling, renting, etc.
Vertical platforms. They focus on only one problem or thing.
There is a benefit of using vertical marketplace platforms. As they focus on one thing, they are able to provide a great experience. The platform is built around one problem that users have and can work for them extremely well.  
How to determine the demand for Marketplace Startup?
1. Figure out your customers' problems
Before starting the project and pushing it to the market, make sure that people really need it. Even though it sounds obvious, a lot of startups ignore this and, as a result, face a failure. According to Harvard Business School,  the failure rate of startups is as high as 90% to 95%.
It's extremely important to establish clarity around your idea. It begins with determining your exact goals and requirements.
You can start by asking close people who have a constructive opinion on general expectations from a marketplace app. Collect different thoughts and suggestions on your app functionality and design, features and elements, user types. Based on this information, build a wireframe that will meet your clients' needs.
2. Define your niche
Competition has become fierce in every business sphere. It's important to distinguish yourself from others. Define your goals and form a proposition that will make your marketplace special. You can find out your own niche even when it seems impossible because of a number of existing apps. At the beginning of development, approach your targeted audience and receive their feedback. It will give you an idea of what your unique product can be.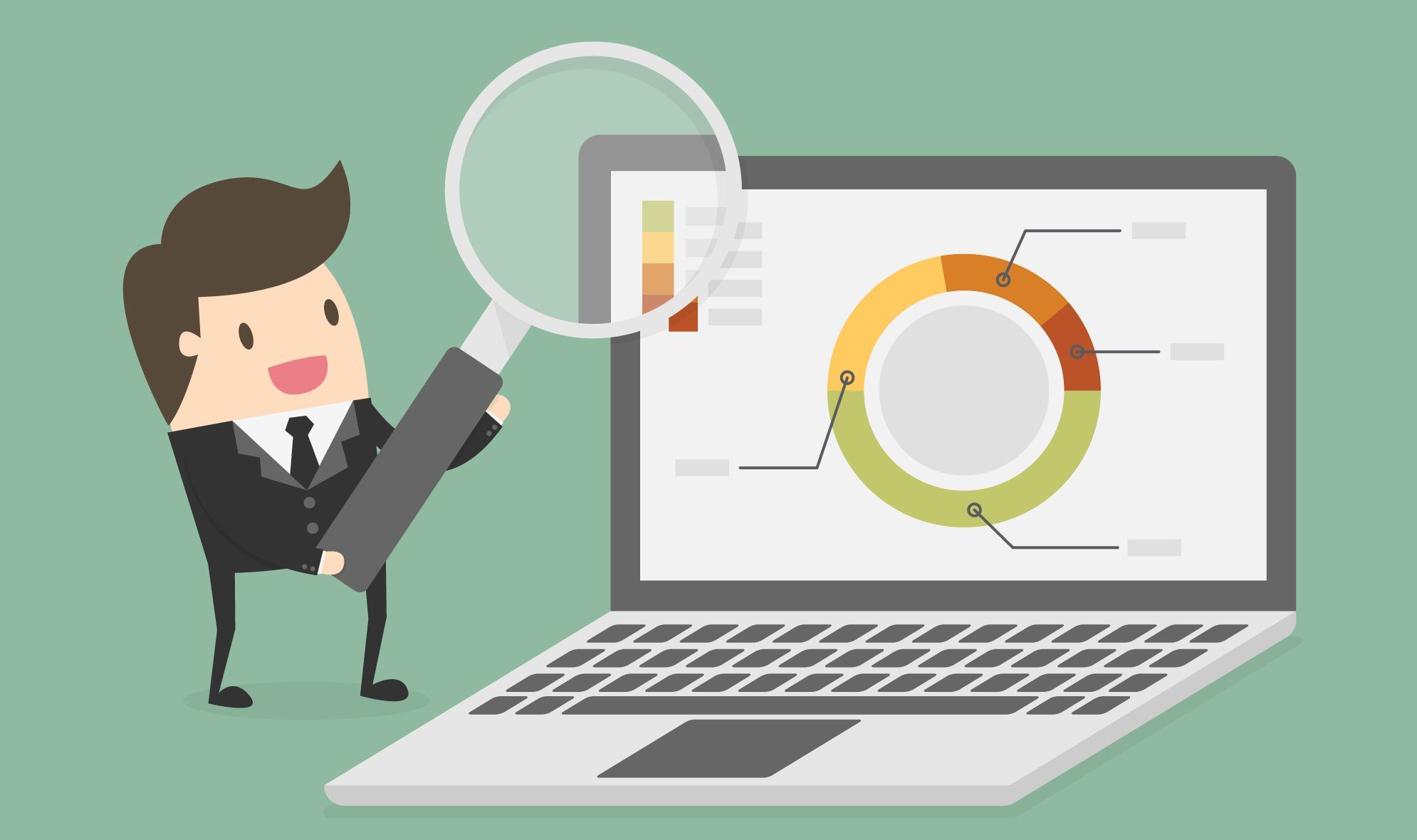 Keep in mind, that this is not about increasing the number of features or decreasing the price. The aim should be in defining customers' problems and giving them a tangible decision.
3. Take a look at your competitors
Keep your eye on competitors. You can learn from their failures and prevent yourself from the same fate. Analyzing the reasons for their success, you will find a way to excel.
Pay attention to:
Business proposition

Target audience

Place of living

Main features

Market position

Number of customers

Marketing strategy
4. Define the business model
A business model is a crucial aspect of building a marketplace app. It has the power to scale your business up and bring you to customer acquisition and revenue markup. On the other hand, it can lead to destroying your business. Picking up a business model that can't ensure long term sustainability will lead to business failure.
A business model is a strategic plan that brings your organization to profit and success.
In the center of any model are users of the marketplace platform. An impactful business model takes into consideration every group of clients. It's necessary to divide users into separate segments based on their requirements.   
Customer segmentation
Dividing customers into different groups based on common characteristics allows startups to market to each group effectively and conveniently.
Type of your online marketplace directly influences the range of factors to segment customers.

The best way to approach the audience in b2b marketing is to divide them based on:
Location

Industry

Number of employees

Products previously purchased from the company
In b2c the approach is more custom, that's why it makes sense to segment customers according to:
Gender

Age

Location

Marital status
To create segments a company should gather all specific information about customers. Then spend some time analyzing it to appoint similar patterns. Some data can be taken from the information received during the purchase: location, job title, chosen products. But when you need to get more private data such as age or marital status, another approach should be used.  
Methods to gather information:
Skype/phone interview

Face-to-face meeting

Focus group

Survey

Research based on published information about market categories
All businesses can practice customer segmentation regardless of their focus or size. It requires gathering all necessary information, analyzing it and acting according to it in an efficient way.
5. Find a reliable development partner
We all know the phrase: "If you want something done right, do it yourself". Unfortunately, this approach doesn't work in every situation. Being on your own while trying to establish your startup, can be too overwhelming. Find a reliable partner who has extensive expertise in the market and can help you to create a lucrative marketplace app.
There are a lot of online platforms that can help you to choose a development partner. You should pay attention to their expertise in the specific business domain, project approach, pricing structure, and communication practices. For example, our development team launched BeautyAdvisor (beauty industry), and Raisal(FinTech). Now it's much easier for us to work with these domains as we have specific knowledge to eliminate possible bottlenecks.
Can't hurt asking for references and access to the source code.
Having an external consultant with technical expertise can also come in handy. It's always good to have a couple of options. With the help of such consultant, you will be able to define time scope and the possible workflow. Together you can choose the proper company based on the timeframe and material, expertise, scheduling, and budget. 
6. Build MVP
Building MVP gives the opportunity to test a product on the market with implemented only basic functionality. Don't spend a lot of money and time on crystallizing the product without receiving the feedback from customers. Make sure your product is on high demand and only then polish and advance it. Find out which features are the most relevant for customers, and forget about advanced ones for a while. Scale your product only when you are sure that it reaches a market/product fit.
At this stage, you should know how your target market, customers behavior, their problems are and how to solve them.
After launching the MVP, it's important to analyze customers behavior on your website or app. You need to get their feedback and based on it make changes and updates to the original development plan. For example, our team uses the Lean approach in our practice, and it bears fruits for our clients.
7. Scale your Marketplace
To make sure it's time to start scaling your product, check its impact on the market by examining analytical data.
Wouldn't go amiss to track these statistics:
Numbers of visitors per day/week/month

The most visited pages

Action duration

Average response time

Count of application instances

Request rate
After gathering all the data and reaching a market fit, it's time to expand your business. But remember to keep tracking growth and product-market fit metrics. It will show you whether the business is moving in the right direction.
There are a few ways of scaling Marketplace:
Boost the functionality
You have already conducted research and know what users mostly need. Start adding advanced features which meet their needs and provide users with additional opportunities. Regular updates will treat users and make their commitment stronger.
It's also a great idea to improve existing features to give users the feeling that you care about their comfort.
Involve all available platforms
It's highly important not to focus on one particular platform. It's time to go multiplatform and release the product on the most popular ones: IOS, Android, Windows.
There are a few ways to do it
Add storytelling. You can start a blog where all users will write about their experience of using your platform. Also, post stories about how people earn using your marketplace or give them some tips. You can use different social media  (Facebook or Twitter) to share users experience among people all over the world. 

Organize events. This is a great way to gather people with the same interests in one place, share experiences and exchange best practices. Different programs of such events will make your customers feel like a part of a large community.

Build partnerships. The partnerships will help you to reach a wider audience and get more users. It can also help you to raise awareness of your product in new areas.
For example, our project BeautyAdvisor is a successfully launched marketplace. The reason for its success lies in its community which was formed at the very beginning of the project. 
Conclusion
Now you are equipped with profound knowledge to start your own marketplace startup. Be thorough about market research and distinguishing the right niche for your product.

You can also find a development team with experience in building marketplace apps. They will help you to distinguish the most important features for the MVP version and suggest which to avoid at all. Just make sure they have a clean track record and powerful testimonials.
For getting more information about building a marketplace app, contact our team and we will answer every your question.
FEATURED CASE STUDY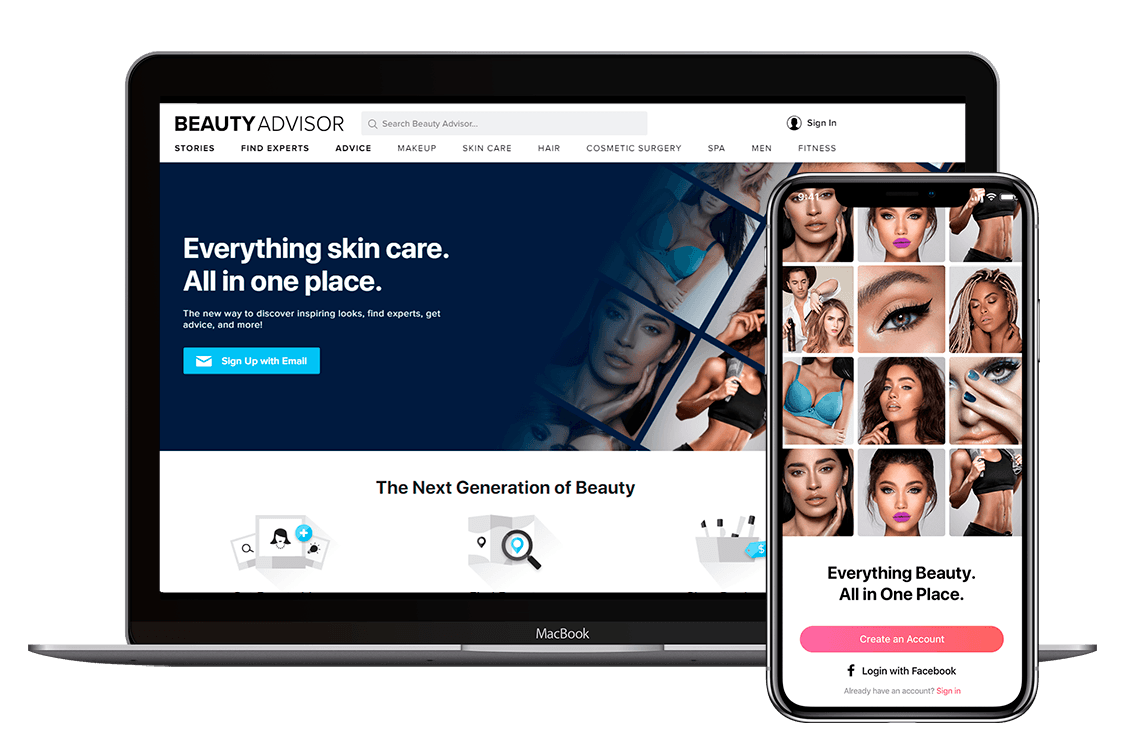 BeautyAdvisor is the latest marketplace platform we worked on. Truth be told, it was a challenging project that required from us solving the most complicated engineering tasks. Nevertheless, we have coped with every obstacle and have released the fully-featured web site and React-Native app for IOS. In addition, seeing the 5-star rating of the app in the App Store makes us happy for our client.