Reading Time:
4
minutes
Do you know that feeling of having a compulsive idea for own startup? Compulsive because you spend all your time dreaming about it, you've thought out all details, you know how to start and what to do, but you don't have enough resources to start working on it. We all can agree that great ideas do not come by every day. Nevertheless, every idea can happen to be truly groundbreaking. Though their owners sometimes need a big boost. 
Our team decided to give such a boost to at least one idea owner and help to implement it. Having a free time slot between projects we decided to conduct FreeMVPChallenge. We hoped it would give us a chance to work on something interesting and also help budding entrepreneurs with promising ideas. The terms of the challenge were pretty simple:
Challenge participants had to apply with the detailed description of their Startup idea

Got the idea liked and shared as many times as possible on different social media platforms

From the shortlist of 10 entries, we chose our favorite one.
Then our part of the work – to develop and launch the product for free within 2 weeks. 
To find that one innovative idea we needed to spread the challenge to the world. We submitted it to the ProductHunt and the result was stunning! 
The Power of Challenge

A lot of people became interested in details and eager to join. As usual, there were some skeptics, but we tried to answer all the questions and explain all the details of the challenge flow. Maybe due to our transparency and frankness, we got 425 Upvotes and #3 Product of the Day on ProductHunt.
During the week there were about 6k visitors on mvp-challenge.com and they all were from different countries. The highest density of people interested in joining the challenge was in the USA. Altogether they conducted 8+k sessions with the average time of the session 3.19 minutes.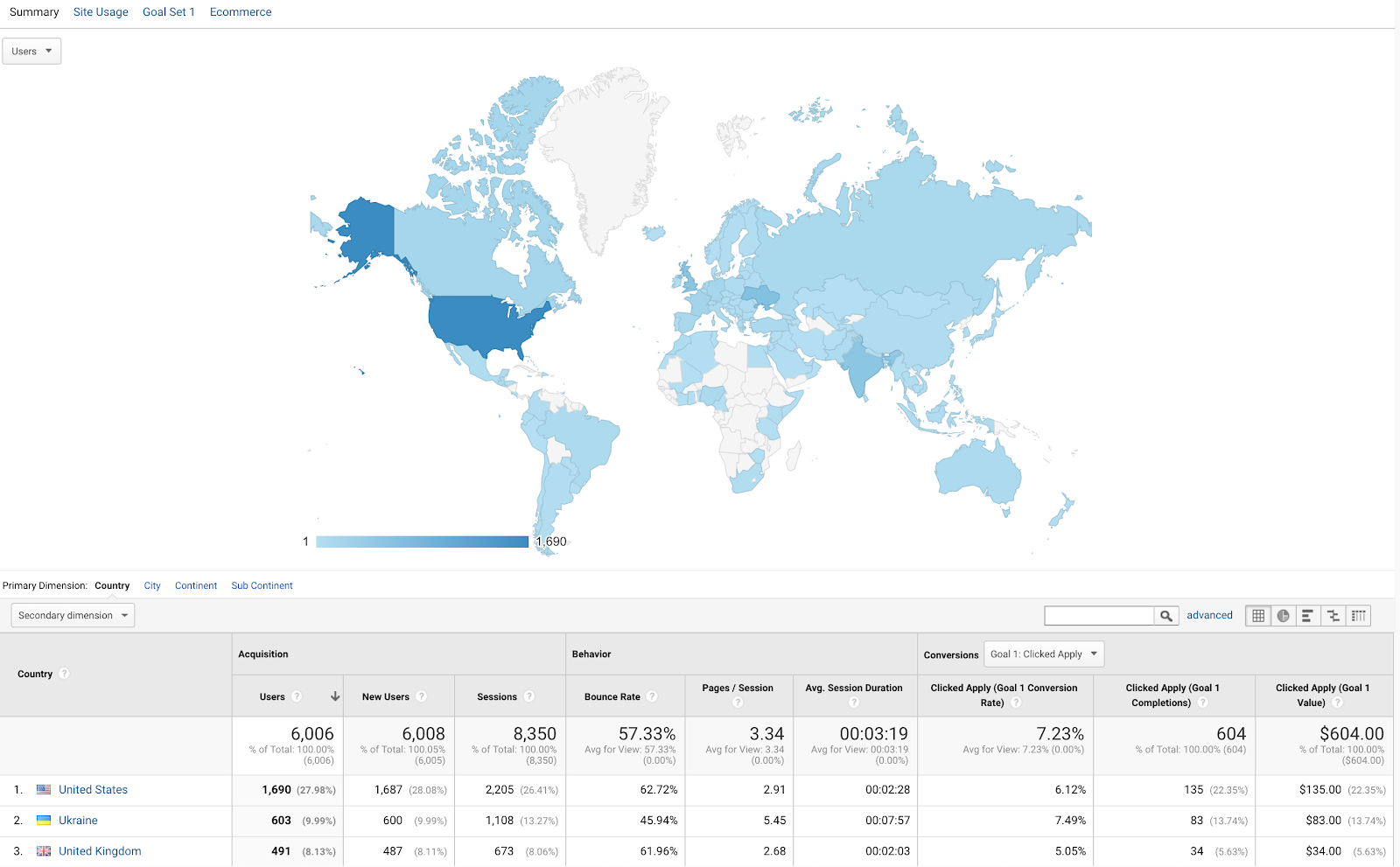 There were absolutely different ideas submitted. Some of them were a little funny, some kind and charitable, some with the aim to make people's life easier. We used one tool to decide which ideas were worth implementation. This tool was people's shares. Many people joined the challenge and shared liked ideas. Some wanted to help friends/relatives, others just supported the idea. Altogether we had more than 1k of shares!


When the challenge was over and the shortlist was formed, it was our turn to start working. And I must confess, the hardest part was to choose the winner. After long discussions and a few confrontations, we finally came up with the decision. Creative guys from Texas captured our hearts with their serious approach to the challenge and funny and easy manner of its presentation. With a strong desire to win they created a UI sample for us. Moreover, for us to understand the idea better, they prepared a detailed use case. 
It wasn't the main reason for our choice, but it definitely impressed us.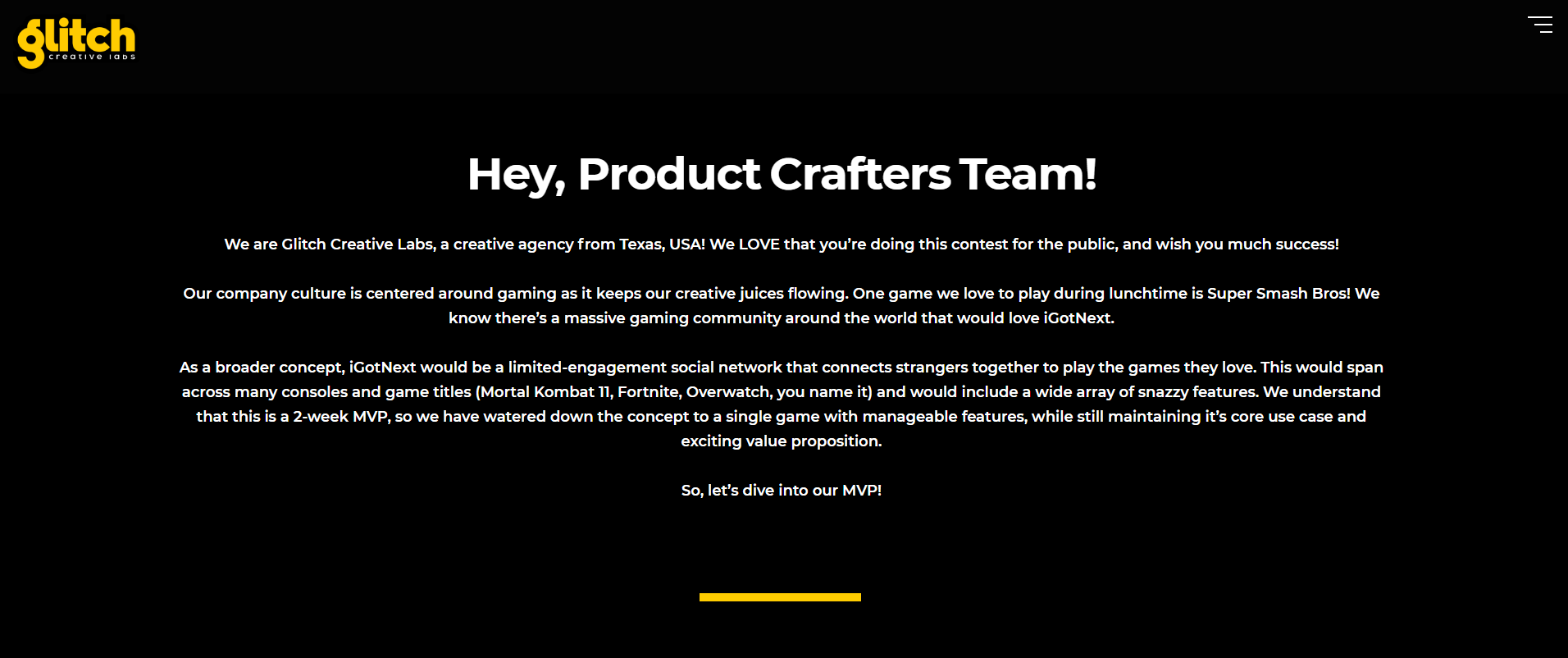 Armed with their wireframes, we started working on the app. In planning, writing code, testing, and fixing we didn't notice how 2 weeks flew by.  When the time was up we presented IGotNext – a real-time, social, party-matching app for gamers.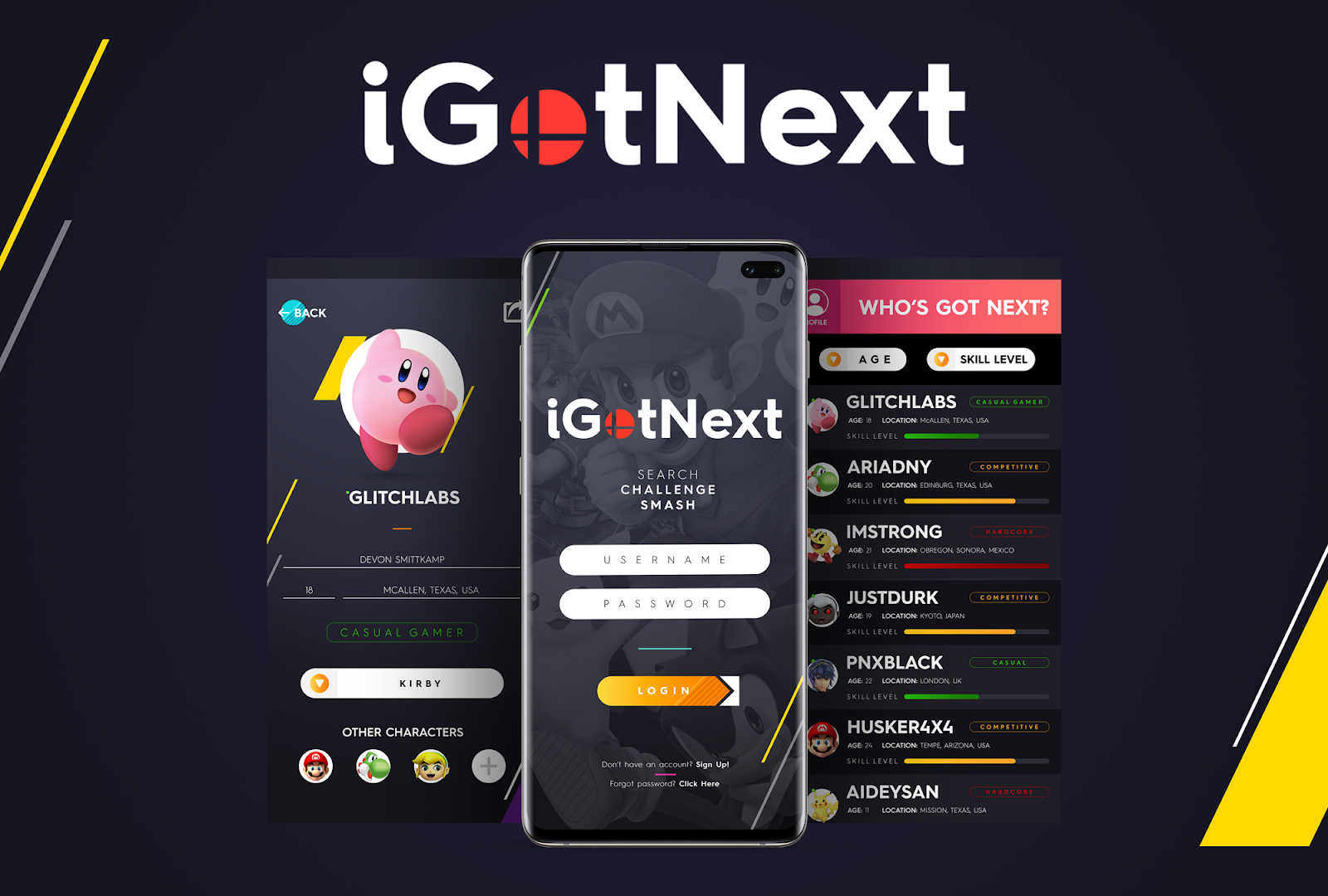 What's next?
We've had great results working with Glitch Creative Labs, so we are very pleased to know that they want to continue our cooperation. They have great ideas of future features and we hope the community will love them.
This experience was very valuable for us and there is a chance that we will want to repeat it in the future. That's why we prepared a short list of advice for the next participants. If you follow these recommendations, it will definitely increase your chances to win:
Have a clear and detailed idea with a distinct action plan.

There is a 2-week development timeframe, so make sure your idea realistically fits into this.

Be ready to work on your idea. We can deal with the geeky, technical stuff but it's your startup and it's up to you to make it a success. Think carefully about what you might need to do to maintain your project and move it forward.

Put some effort into your proposal. If you can prepare some screens and mockups, we can make a lot more sense of your idea and it will give you an advantage in the competition. It's always better to work with people who are devoted to their idea.
For those who want to learn more about development challenges and check out implemented features, we prepared a detailed case study.