Reading Time:
7
minutes
There are hundreds of startups all over the world and they all differ significantly. And it is no wonder, as there are so many reasons for starting a business. The desire to implement your unique idea, get a chance to invest in yourself, become financially independent. Isn't it tempting? But how to start? And how to bring your startup to success?
All startups are different and have their own products, ideas, targeted audience. But in the beginning, they all face the same challenges.

What are the biggest challenges startups face at the early stage?
Limited budget
It's been said that money makes the world go round. Some people can agree, others can deny this statement. But its shortage is definitely one of the biggest challenges faced by startups. You will need enough resources to hire software developers, rent an office space, conduct marketing and much more. And even when the income will increase, the same will happen with expenditures.
Think about the ways to raise funds. Take into account financial institutions that can help to solve this issue.
Poor time management
Not having enough time is the perpetual problem every startup faces. You have to make a thousand decisions, speak with hundreds of people and take part in dozens of meetings. But how to find time for this all? Start by defining all the distractions and then eliminating them. Also, think about planning. It has to cover all aspects: hiring people, development, sales, marketing, funding.
And don't forget about prioritizing. You should know what is most important and should be done immediately. And what can be postponed until tomorrow.
Neglecting marketing
Some startups owners completely ignore putting efforts into marketing. They simply hope for the best. But it's vital for any startup to engage new customers and marketing is a great tool to do it. It helps to furnish customers with relevant information about the startup.
Allocate enough resources to promoting your business and engage new customer base. This will be a rewarding investment.
Finding a development company you can trust
Coming up with a decision to build your startup is hard. But not as hard as finding software developers that you can rely on. There are so many in-house teams and outsourced ones, that it's almost impossible to pick one. As a startup owner, you want to implement your idea quickly and without putting much investment into its development. It sounds right. Only having a ready MVP and receiving feedback from users you can keep moving with polishing the app. At the same time, the app should be of the highest quality. Outsourced developers will deliver the product faster. Thus they will save you a significant amount of money. But only in case if you find a trustworthy team with the necessary expertise. And here is the question: how to know that they will not cheat on you? And how to find them?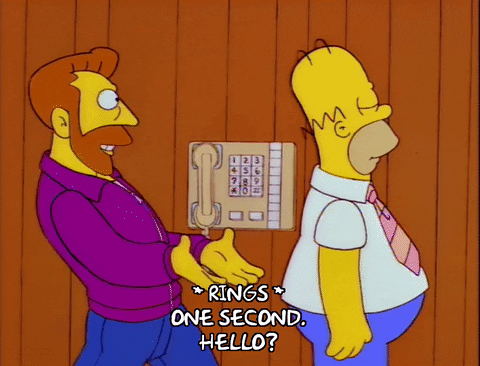 Where to find reliable development company?
Having established company goals, you can start making a list of the best candidates to build your product. With all the available information in a matter of clicks, you can make a list in minutes. If you don't want to rely only on the information provided by Google, there are many other platforms to look for. 
Clutch
Clutch is a trusted resource of verified companies working in different industries. Companies have to go through the strong verification process to become listed. It requires filling out a detailed submission form, adding portfolio, client references, and real calls. Clutch offers plenty of filters. They help to choose the development team up to your requirements. There is also all the data about the company on the website.  You can see the ratings, hourly rates, projects costs, contact info and much more. 
The most important part to pay attention to is customers reviews section. It will inform you about their previous experience. You will also learn what their clients think about performed work. Besides, take a look at their portfolio to check out developed projects.  

Special listings
There are many online listings of software development companies similar to Clutch. They all have different filters which help to look for a company. 
Here are these websites
AppFutura

GoodFirms

Extract

CrunchBase

Contractiq

There is also Review Alligator website which gathers all reviews from multiple sources. It lets you apply the review filter and find only relevant projects. As a result, you can choose a company based on its previous experience and relevant expertise.
Ask on Quora
Quora is a platform to ask questions and connect with people who contribute unique insights and quality answers. This platform has recently become a network for businesses and customers. What you need to do is post a question and wait. Development agencies and freelancers will spam you with answers and offers. 
Many companies also use this platform as a marketing tool. They provide useful content showing their expertise in particular spheres. It helps to reach out to a broader audience. 
Freelance websites
Obviously, such websites come in handy while looking for freelance developers. However, outsourcing companies also offer their services on such websites. They use it as an additional marketing channel. And sometimes it provides great traffic.
The best platform in this category is Upwork. It has a real-time chat aimed at reducing the time it takes to find, vet and hire freelancers.
Another freelance platform is People Per Hour. 
Tech blogs
Experienced development companies tend to run a blog to share their knowledge. Try to google question related to your startup needs. You'll find many articles, prepared by different companies. Read articles and check companies. It will show you their expertise in your specific domain.
Many developers also share their knowledge on such websites as Medium. You can search there based on the area of expertise or tech stack you need. Usually, Medium posts cover a large variety of topics. So chances not to find appropriate results are very low.
Referrals
Many startup owners turn to referral techniques to find a job-proved development partner. It's easier to trust the person you already know, than marketing materials on the vendor's website.  Ask your friends, family, coworkers, business partners or anyone else in your network. The person who has already worked with developers can prove their trustworthiness. But, despite all the benefits of this approach, it could be hard to find somebody with the right candidate. 
Now, when the list of the most appropriate candidates is ready, it's time to choose the best one. But the question arises: which one is worth trusting?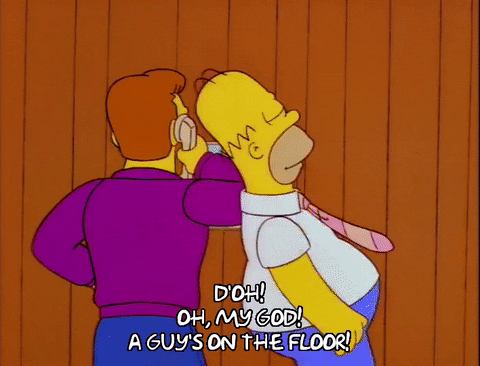 How to verify the company's trustworthiness?
Bank on provided reviews
Well-established development companies tend to show clients reviews on the company's website. This information helps to learn more about their previous experience. It also gives insights into the way they cooperate with clients. 
Also, it wouldn't go amiss to check other resources which gather companies reviews (such as Clutch or Goodfirms). They vet and verify all reviews with direct calls to clients. This is one more way of proving company trustworthiness. 
Pay attention to their expertise
It's advisable to check outsourcing company expertise before starting working with them. Usually, companies are eager to provide potential customers with their proof. That's why they write detailed case studies of every completed project. These case studies describe the challenges that team tackled during the development process. They also show company domain expertise and knowledge of the product. 
Moreover, you can give the company a test task to see how much time it will take and how well they will cope with it.
Make sure they are ready to provide confidentiality
You might not be a world-famous brand right now. Still, it is highly recommended to think about the security of your data. Choose companies which can guarantee confidentiality policies. Ask if they have a clear NDA agreement or are ready to sign yours.
Transparency
You have to be sure that your vision of the product is fully shared and vendor company knows exactly what to do and why to do it. There is only one way to achieve it –  to maintain constant communication. It will ensure that you are on the same page and help to resolve any misunderstandings between you.
First of all, make sure they are ready to provide regular calls. Thus you will be able to learn about any bottlenecks, completed tasks and ask questions. Besides, they should provide you with regular demos and project reports. 
Moreover, there are different project management tools. These tools can help you to see the full picture of the development process. 
Here is the list of the most popular tools:
Jira – project tracking tool, which allows tracking any kind of unit of work (an issue, bug, story, project task, etc.) through a predefined workflow. 
Slack – an instant messaging system with lots of add-ins for other workplace tools. 
Trello – a collaboration tool that organizes projects into boards. It tells you what's being worked on, who's working on what, and where something is in a process.


The stage is set in the beginning. To be sure your startup will succeed you need to set the right foundation.  And finding a truly reliable development company is a vital part of it. Even though it can be a pretty challenging task at a long last it'll be worth it.
Hope this article will help you to make the right choice and find the right company for your next big project.