Reading Time:
8
minutes
We have developed a number of marketplace platforms, overcoming hurdles shoulder to shoulder with their owners. Our list of launched marketplaces includes BeautyAdvisor, the platform created for beauty lovers, and Raisal, an online mortgage loans platform. At different stages, there were different challenges that our clients and our team had to face and cope with. We decided to share our experience and explore other obstacles that might appear on the way of building a marketplace platform. As we know, when it's predictable — it's preventable. So we hope that this article will help you to avoid possible bottlenecks and to enhance your business.
Let's examine possible rough goings and ways to cope with them.

Engaging both buyers and sellers
In the beginning, every startup faces the biggest challenge — necessity to attract users. It is vital to get both sellers of services/products and people who are ready to buy from them. Your task is to build strong trustworthy relations with sellers to make them employ your platform again and again. You also need to attract customers to create demand for the products offered by sellers. Here appears the classic problem — you won't attract customers unless you've got sellers. But how to attract sellers unless there are customers ready to buy the product? This is the "chicken and egg problem".
Solution:
Our advice — begin with sellers. It also makes sense to start with targeting a small city or area and find sellers first. Provide them with reasons to join your platform, and they might be interested in starting selling there. Just make sure that all sellers work in the same product niche as you. Then start getting buyers, as you have what to propose to them and can show that your platform is trusted. At this stage, it's better to continue focusing on the same area. Only after getting a stable base of sellers and customers you can start expanding.
One more catch-22 situation is about funding. As it's said: No money, no honey. Startups need to establish their product, launch and scale it. For this, they need funding, and sometimes a huge sum of money. The problem is that you need money to finish the platform. But it's almost impossible to get funding without having a ready-to-market product.
Solution:
The solution is simple — start with building Minimum Viable Product (MVP). This is a version of the product with core implemented features. It allows collecting and gathering the maximum amount of validated learning about customers with the least effort involved. Employing MVP technique lets startups without the necessary resources work on a strategic plan and focus on selling the product.

Read more: Building MVP for an Online Marketplace
Defining customers problems
You can make the marketplace platform successful in a long-term perspective only if it solves real problems of users. Without providing a useful and up-to-date service, the marketplace won't last long. The only way to determine the real problems of customers is to understand people whose lives you are about to improve. The success of the startup directly depends on the organization's knowledge of its customers. The closer to customers your organization is, the more chances for winning the market you have.
Solution:

Define the larger target audience

that has problems which you are solving. However, if people experience the same pains, it doesn't mean they have an identical context. For example, in the beauty industry, your target audience is women and men who want to look better. Though the list of services should be different for them.

Identify potential customers

out of the larger target audience. These are people with a particular problem that your marketplace solves. For instance, let's continue with a beauty service marketplace example. For such business, potential customers can be only women at the age of 18-55.

Create an ideal customer profile (ICP).

An ideal customer is a person whose problems you can solve and who is ready to buy your product. It's even better if this person is already looking for a solution to the problem.
Let's get down to how to do this.
1. Firstly, you need to identify how the market is divided into groups of customers. Take into consideration the following criteria that will let you establish different groups of customers:
Geography: region, population density and growth rate, climate

Demographics: age, gender, income, nationality,  family status, family size

Psychographics: lifestyle, personality, interests, attitudes, habits, values, activities

Behavior: usage rate and patterns, brand loyalty, readiness to purchase, attitude towards a product, price sensitivity 

Benefits: social status, health, emotions
2. Think over every criterion and market segment and compare them with the goals of your marketplace. Based on this information you can define the most suitable segment for your platform.
If you have MVP of your marketplace platform, then the best way to develop an ICP is to analyze existing customers. Start with identifying those customers who love your product and get more value from it than the average customer. Figure out what you know about them: geography, age, gender, budget.
Don't hustle while building a marketplace platform and don't invest too much. Especially if you are not sure that your marketplace will attract buyers. Scale your business slowly. It will give you time to adjust to your customers' needs and provide an up-to-date value for them.

Adjusting User Interface
The owner of the marketplace platform is responsible for the way the product is presented to customers. As a result, sellers have a little control over the way users see their product. In the e-commerce business, sellers have full control over the product presentation. Online sellers don't have such liberties. Though it's crucial for them as it determines whether buyers will buy the product or not. On the other hand, marketplace companies need regulations to restrict formats, product description, quality of the photo and video content. This helps to keep their platform working and to provide buyers with excellent user experience and interface.
Solution:
You can implement an option that will allow sellers to adjust the interface of the shop up to their needs. Make your developers work a bit more and build an additional admin panel. Such panel will let sellers create the dashboard of their dream. For example, prom.ua created a wide list of patterns of the interface so that every seller could choose what he wants. There is also a possibility to create a website from scratch using modern designs and creating needed functionality. You can provide your customers with a perfect white-label solution and full creativity to do their business. Think about making the process of building a customized platform easier for sellers. Do it by adding the educational guide that will lead them through all complicated processes. Also, you can offer an online tool to process full-sized photos and compress them without losing quality. It will make your platform work faster.

Responsibility for provided products
Imagine that you bought the product online. Unfortunately, it was delivered to you with some damage or for any other reason you were not happy with it. What would be your first reaction? For sure, it's to address the platform that provided you with this product and try to improve the situation. Customers typical behavior is to direct their anger to the marketplace owners. But are they responsible for it? No, and consequently they can not solve the problem. Unfortunately, instead of making a connection with sellers, buyers contact marketplaces. Eventually, marketplaces can gain a bad reputation due to the fault of one or a few shops. In the eyes of buyers, responsible for the problem is the one who provides all information about the product.
Solution:
Marketplaces which tend to perform all duties and take the responsibility instead of sellers, will not last long. It's vital at the beginning of launching the marketplace to get out a message about the responsible side. You need to communicate with your customers. You can also establish direct communication between sellers and buyers. The most efficient way to do it is by implementing a direct messaging channel into your marketplace. It will help sellers to get a connection with their targeted customers and solve any issue connected to their product. As a result, the reputation of your marketplace will be safe and sound.
Getting revenue
It's important to build a marketplace platform, make a connection with sellers and get a stable customer base. It will not work properly without a business model. There are different types of marketplaces, and each of them needs to have an elaborated business model to earn revenue. It's necessary to make the platform profitable for you and convenient and lucrative for buyers and sellers of your marketplace.
Solution:
Make every transaction work for you. It means you should start charging a fee on every transaction that is conducted on your platform. This is a widespread way of getting profit from the marketplace. Sellers usually prefer working with the transaction fee model. It lets them avoid paying to the marketplace until they get the first profit. This business model is very convenient for owners of the platform too. As all the cash flow passes through their platform, they can be sure that everything is safe. Their main aim of building a marketplace is to create a unique and useful platform that will allow facilitating transactions. Such an approach will help to create a win-win situation. Buyers will receive not only a wide list of product/services but also the secure and transparent payment system. Consequently, sellers will get large and stable traffic of customers.

There is one more fee charged model that leads to growing the revenue — membership fee. This model mostly works for marketplaces that sell expensive products or services. According to it, a number of users are regularly charged for getting access to the marketplace.
For example, a marketplace platform that provides beauty services BeautyAdvisor follows this business model. There are 2 types of users: beauty experts and customers. Beauty experts can use the platform for free or can pay for the membership. The ones with a paid premium position are displayed at the top of search results. So they have more chances to be found by users and get new customers faster than others.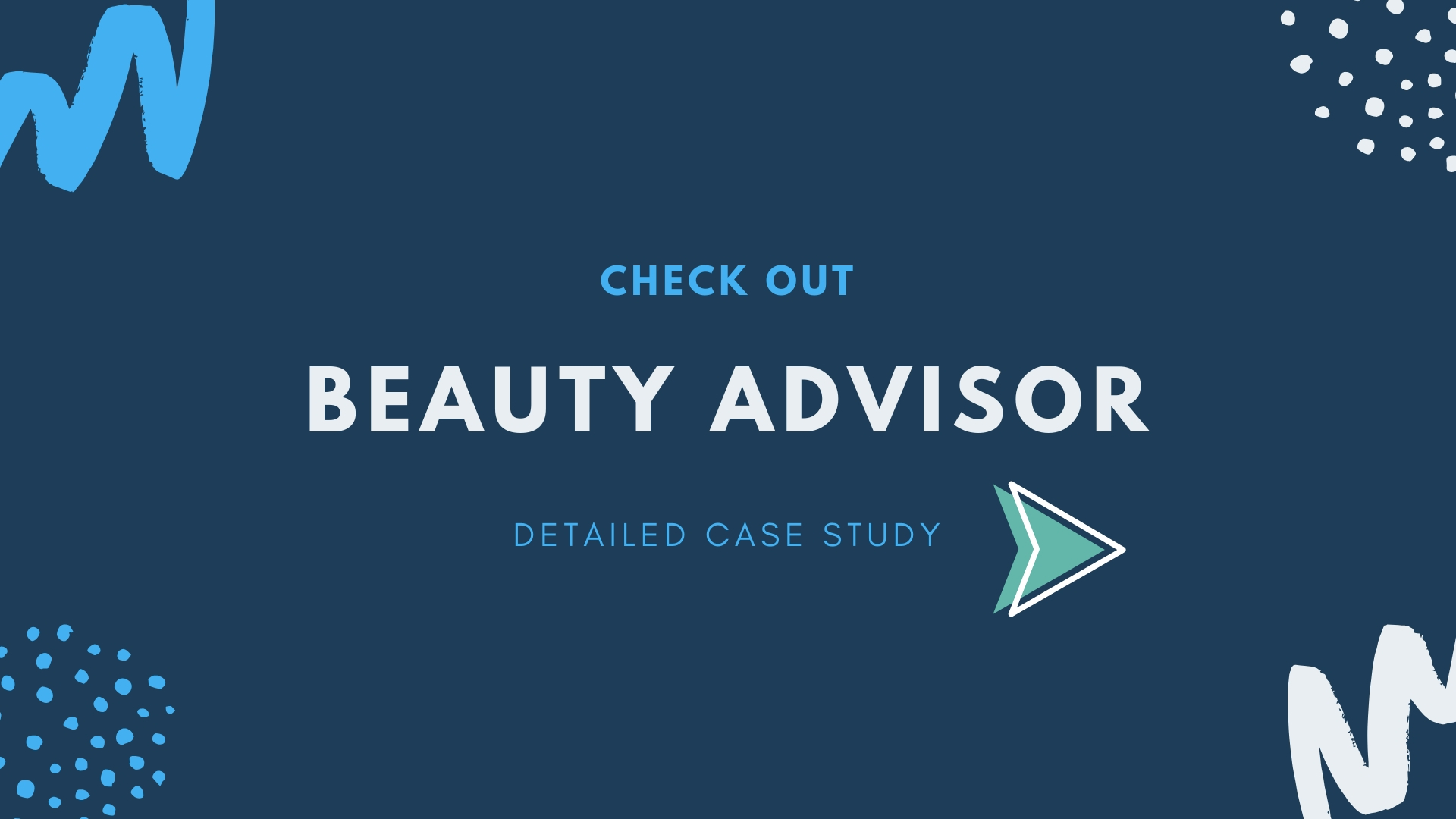 Think about the flow of transaction money. You need to have a clear strategy on how to pay to your sellers and ensure them a profit. Pay attention that you also need to know when to transit money from buyers to sellers. It's quite popular to move money only when you are sure that buyers will receive the products they paid for. That's why you need to discuss this issue with developers. They can implement the payment system that will guarantee the secure flow of money to every side of users.
We hope that now you are well-equipped with the necessary knowledge to start building your own marketplace platform. If you have a wonderful idea, contact us and let's create something great together. Our team has a focus on building online marketplaces. We have already launched a few of them in different business domains: Raisal and BeautyAdvisor.